The John and Annie Glenn Museum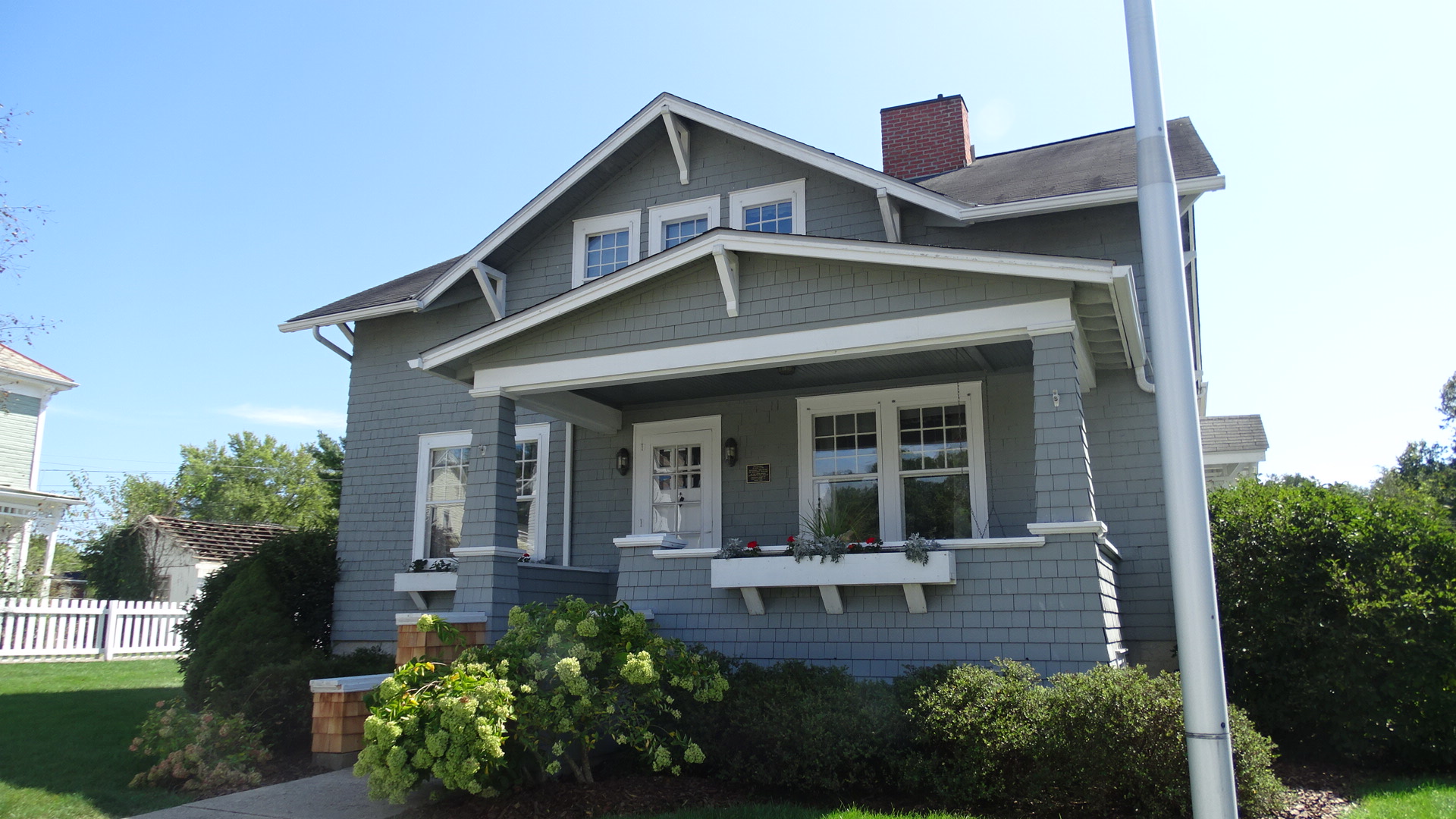 Photo by:
Marianne Donley
Location submitted by:
sdonley
on 11/25/2019
DBA Approved: Y
Larger Map
PANICd#: 2123

The house where John Glenn grew up, which is now the John and Annie Glenn Museum.
72 W Main St
New Concord , OH 43762
Phone: 800.752.2602
Open to the public: Yes
Lat: 39.993320
Lon: -81.736280
Database Summary:
Demographic Rank: 6
History: 1
Stories: 1
Claims: 0
Evidence: 0
Resources: 4
Retrievals: 6240
Vistor Rating: 0.0
Votes: 0
History
History information is some background and history about the location. This is meant to be a basic summary. Below the history records you will find sources in which you can click on to find out more information. There may be multiple history records per location.
---
During your time in the Glenn home, you will be engaged in life as John Glenn's family lived it in one of three time periods. Costumed historians will make history come alive. Through their interpretation, you will experience social, cultural, and political connections with the past.
Visits include a short film about John and Annie Glenn, a living history tour, and a guided tour of special exhibits. A visit to the home will last about an hour – please add extra time for large groups.
Added by: sdonley on 07/03/2022 DB#:563
Source(s):
http://johnandannieglennmuseum.org/

---
Stories
Stories are just that. Stories and personal accounts that have been reported about the location.
---
We could not find any documented reports of paranormal activity at this location; however, during our last visit, we were told by one of the docents that there have been those who work there have had some strange experiences. We did not get a chance to interview any further to find out the exact paranormal experiences. If you have had any experiences in this building, please let us know so that we can add them to the database.
Added by: sdonley on 07/03/2022 DB#:1558
Source(s):
Interview

---
Paranormal Claims
Here are the paranormal claims for this location. These have been found through Internet research, reports from members, or reports from personal interviews. To add a claim, please contact PANICd.com, and we will review and add your information.
---
No Claims Yet!
Paranormal Evidence
Paranormal evidence is based on claims that have been reported for this location. There can be several types of evidence; however, we have grouped them based on media type for better organization. Here you will find evidence that are logs, audio, video, or photographic.
To add evidence for a claim, you must submit it to PANICd.com for approval to be entered into the database.
---
No Evidence Reported Yet!
Additional Resources
This is a collection of Internet resources for this location. This section will house links to other websites that contain information related to history, claims, investigations, or even the location's website.
---
The John and Annie Glenn Museum
Added: 07/03/2022 By: sdonley
May – September; Wednesday – Saturday 10:00 am -4:00 pm and Sunday 1:00 pm – 4:00 pm; Closed on Mondays and Tuesdays. Will open for groups by appointment. October; Wednesday-Saturday 10:00 am -4:00 pm and Sunday 1:00 pm-4:00 pm.
John & Annie Glenn Museum
Added: 07/03/2022 By: sdonley
Facebook page for the Museum
John & Annie Glenn Museum
Added: 07/03/2022 By: sdonley
Masks are no longer required but please practice social distancing whenever possible. Tour John Glenn's childhood home in New Concord, Ohio, and experience life during the Great Depression and on the home front during WWII.
Home 1
Added: 07/03/2022 By: sdonley
Be immersed in a living history presentation in John Glenn's boyhood home. Astronaut/Senator John Glenn's boyhood home has been moved to Main Street in New Concord, Ohio and restored as it was when he lived there until his enlistment in World War II.