Our Haunted Travels
Our Haunted Travels is based on locations that PANICd.com members and/or owners have visited to conduct research or and investigation based on reported paranormal claims. All of the locations and articles posted here are based on personal experiences of the members and/or owners.
YouTube Series
You can now view our YouTube series entitled, "Our Haunted Travels", as we discuss the various locations that we have visited and some other useful, traveling, paranormal investigation tips and tricks. We have visited over 180 of the locations within the database. This series will document not only the history, stories, paranormal claims, about the locations, but also the information we have gathered while we were there.
News Posts
Plymouth Congregational Church Photos Paranormal Hauntings
On July 8, 2016, Shawn and Marianne Traveled to Miami on a vacation and paranormal excursion. One of the places they stopped was the Plymouth Congregational Church. The Plymouth Congregational Church is a historic church located in the Coconut Grove neighborhood of Miami, Florida.

Find out more about this location at: http://www.panicd.com/plymouth-congregational-church.html
---
The Lincoln Home Visit

On November 9, 2017, on our trip to Springfield, Illinois,  we decided to make a stop at the home of the Lincoln's where he lived when he became President Elect.
Read more »
---
Paying our Respects to President Lincoln
During our stay on November 9, 2017 in St. Louis Missouri, we decided to rent a car and make the hour and forty minute drive to Springfield, Illinois to pay our respects to our 16th President, Abraham Lincoln.
Read more »
---
PANICd Launches a New Series : Our Haunted Travels

We have decided to start documenting our travels a little better.   With visiting over 180+ location within the database, it is time to start this series.   Please click the link to watch our Introduction Video.
Read more »
---
A Day and Night at the Stanley

Just as Graceland is the "Mecca" for Elvis fans, The Stanley Hotel is the "Mecca" for paranormal investigators.   This is one of the big ones that you have to visit.  In November of 2016, we found ourselves once again in Denver, Colorado.   On this trip, we decided we would spruce it up little, and take one night to spend at the infamous Stanley Hotel, in Estes Park.
Read more »
---
Jefferson Rock in Harpers Ferry


On of Shawn and Marianne stops while in Harpers Ferry in July of 2017, was a short hike up the "Application Trail" to view the Jefferson Rock.

Read more »
---
Visit to the Library of Congress

On 7/19/2017 Shawn and Marianne Donley from PANICd.com traveled to the Library of Congress in Washington, DC to perform research on various historical theories and documents.
Read more »
---
Visit to the Pry House: New Location Added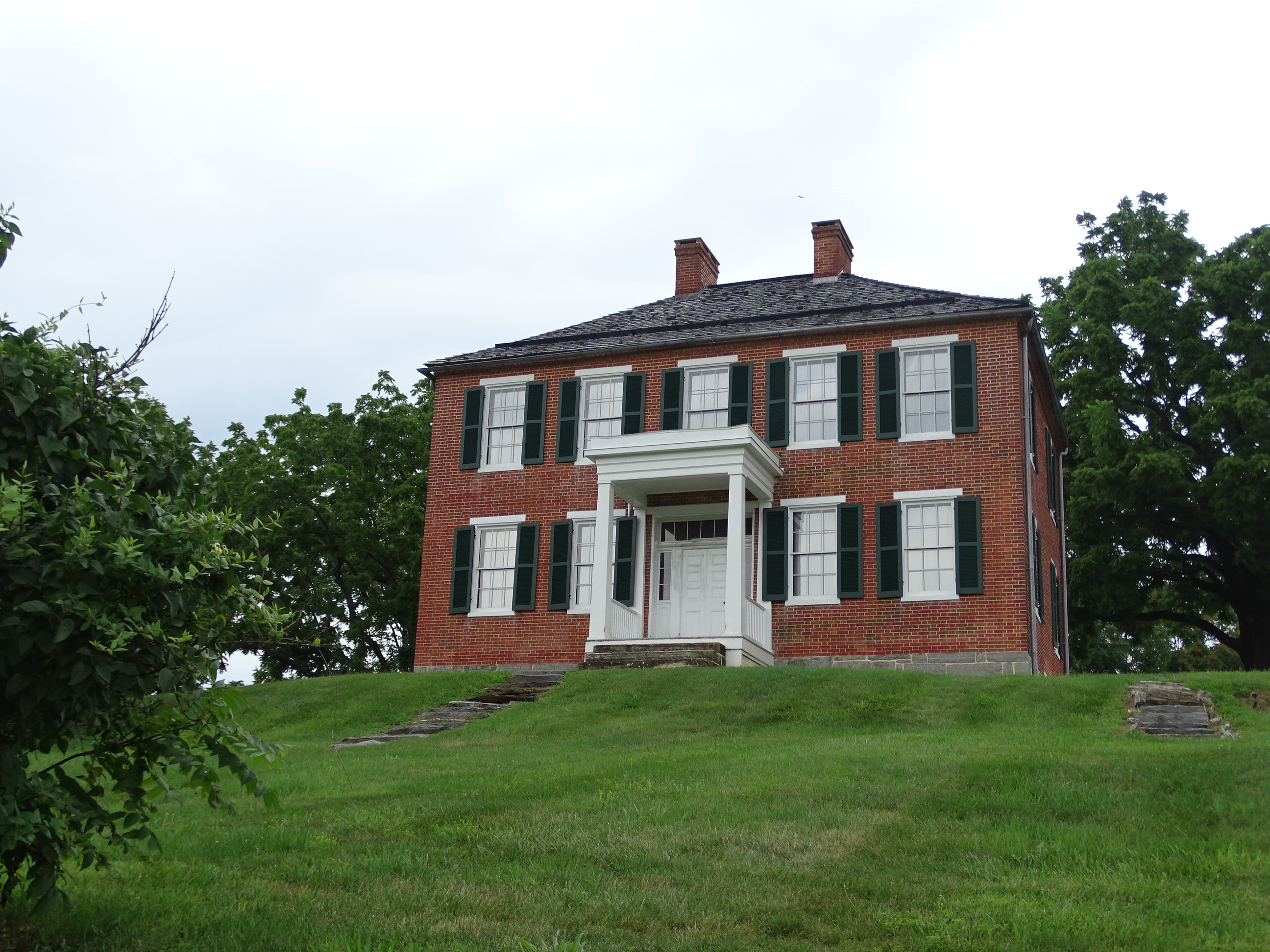 Shawn and Marianne from PANICd.com travelled during the summer of 2017 to several locations throughout Virginia, Maryland, West Virginia, Pennsylvania, and District of Columbia, and Michigan.   One of the stops of the Pry House, and it has earned it's placed within the database.
Read more »
---