The Original Spanish Kitchen
Definition: The story of a restaurant that just mysteriously closed for apparently years without explanation.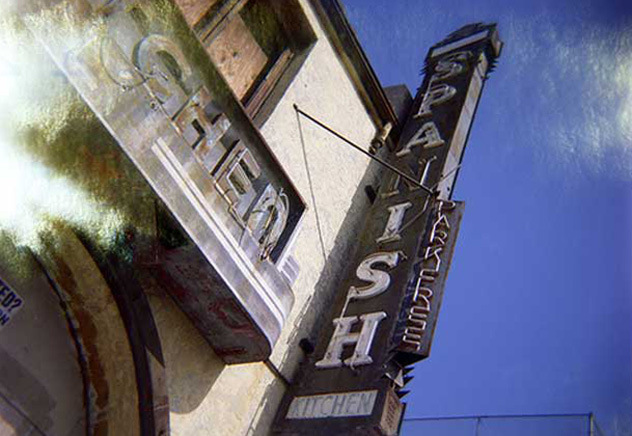 The Original Spanish Kitchen was a Mexican restaurant in the Fairfax neighborhood of Los Angeles, California. A popular spot that attracted celebrities like Bob Hope and John Barrymore, it shuttered its doors suddenly in 1961, a "Closed for Vacation" sign hung outside. To passersby peering through the windows, it appeared as though the restaurant had halted in time. Place settings sat out, pots stood on stoves, sugar containers were placed on the counter. For years, nothing changed, and rumors began to swirl that something terrible had happened... that the owners had ties to organized crime and had been brutally murdered, that ghosts roamed among the tables.
Tour buses stopped beside the darkened restaurant, and its legend grew, until an investigation revealed the depressing truth. In 1961, the owner of the restaurant, Johnny Caretto, was diagnosed with Parkinson's disease. His wife Pearl closed the restaurant to take care of him, and stricken with grief after his passing, never opened it back up. Pearl remained a virtual recluse, living in an apartment over the restaurant for decades, heartbroken at the loss of her husband. She has since died, and the property was sold off. It is currently a spa, but legends of hauntings continue to this day.
Collections:
Related Categories:
| Villisca Axe Murders | The Red Book | | The Smiley Face Murder Theory | Atuk Curse | The Bunny Man | The Changeling | Thailand Poisonings | Mister X |
Resources:
db#640
What are your thoughts?