Flor do Mar
Definition: The story about the Flor do Mar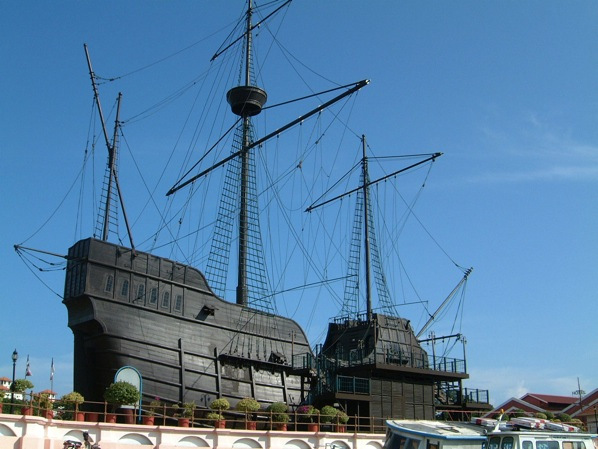 In 1502, a Portuguese ship called the Flor do Mar, or Flower of the Sea, was constructed. Commanded by Vasco de Gamma's brother Estavao, the ship was part of a Portuguese voyage to India in 1505. The ship took part in several sea battles over the next six years until, in 1511, it was lost in a storm.
Now, the idea of a warship with such a storied history alone would make for this being an intriguing lost treasure, but of course there is more to the story. Most notably the fact that the Flor do Mar was carrying a boatload of spoils from a recent victory. The fortune on board was said to be enormous, making the Flor do Mar the most sought after lost shipwreck in history. The ship is said to have carried the treasure of the Melaka kingdom, located in modern day Malaysia, which reportedly included more than sixty tons of gold.
Collections:
Lost Treasures
Related Categories:
| The Alamo Treasure | Dutch Schultz Treasure | Victorio Peak Treasure | Montezuma Treasure | The Lufthansa Heist | The Amber Room | Leon Trabuco Gold | Blackbeard Treasure | Treasure of the Knights Templar | Forrest Fenn Hidden Treasure | Treasure At Little Bighorn | Treasure In The Majave Dessert | Mosby Treasure in Virginia | 63 Million Dollars Hidden in Bedford County Virginia | Treasure Of Jean LaFitte | Butch Cassidy Treasure | John Dillinger Buried Treasure | 200 Million Off the Coast of Key West | The Treasure of San Miguel |
Resources:
db#950
What are your thoughts?