Ghost of Mary Pickford
Definition: Is Mary Pickford still trying to visit her beloved Pickfair?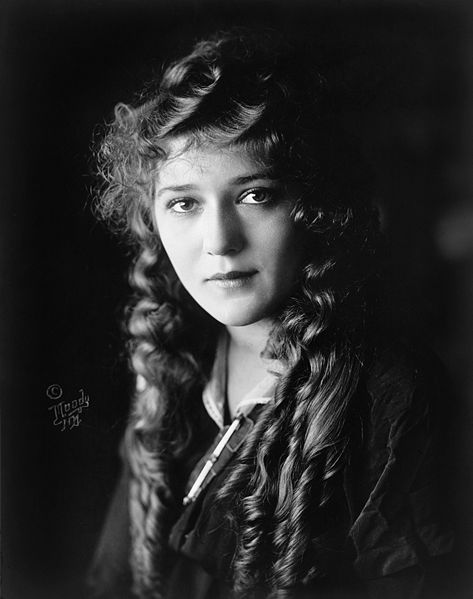 Way before Brad and Angelina, Hollywood's celebrity power couple in the 1920s was silent film actress Mary Pickford and her husband, Douglas Fairbanks. The couple purchased an 18-acre parcel in Beverly Hills in 1919, in which only a hunting cabin existed on the property. Renowned California architect Wallace Neff designed a glorious 22-room mansion where Pickford and Fairbanks entertained their Hollywood friends and celebrities of the time. They dubbed it "Pickfair." Dinners at the mansion included such luminaries as Charlie Chaplin, George Bernard Shaw, H.G. Wells and F. Scott Fitzgerald.
Pickfair legend goes that the spirit of a female servant was witnessed on several occasions by the couple. When they divorced in 1936, Pickford kept the estate, and eventually married Charles "Buddy" Rogers. After Pickford died in 1979, Rogers was reportedly visited by a woman in a long, white gown that he believed was Mary. Rogers soon moved out, subdivided the Pickfair estate and put it on the market. It sat for a while until L.A. Lakers owner Jerry Buss bought it in 1980. Reportedly, the spirit sightings increased. In addition to the woman in white, a male spirit was seen in the entrance hall, as well as an apparition carrying sheet music. In 1988, Pickfair was sold to Pia Zadora and her husband, Meshulam Riklis, who promised to restore the mansion, but instead demolished it and built a new home in its place. The Hollywood community was not happy with losing the historic mansion, but the demolition supposedly exorcised the spirits of Pickfair - at least, for now.
Collections:
Ghosts of Celebrities
Related Categories:
| Ghost of Grace Kelly | Ghost of Elvis Presley | Ghost of Marilyn Monroe | Ghost of Lucille Ball | Ghost of George Reeves | Ghost of Lon Chaney, Sr. | Ghost of Montgomery Clift | Ghost of Thelma Todd | Ghost of Clifton Webb | Ghost of Rudolph Valentino | Ghost of Ozzie Nelson | The Ghost of Kurt Cobain | Ghost of Orson Welles | Ghost of John Lennon | Ghost of Jim Morrison | Ghost of Farrah Fawcett | Ghost of Michael Jackson | Ghost of Thomas Ince | Ghost of Harry Houdini | | | Ghost of Bugsy Seigal | Ghost of Errol Flynn | Ghost of Mama Cass | Ghost of Freddie Mercury | Ghosts of Bonnie and Clyde | Ghost of Aaron Burr | Ghost of Al Capone | Ghost of Joan Crawford | Curse of James Dean | Ghost of Redd Foxx | Ghost of Benjamin Franklin | Ghost of Clark Gable | Ghost of Jesse James | Ghost of Liberace | Ghost of Carole Lombard | Ghost of Robert E. Lee | Ghost of Betsy Ross | Ghost of Mark Twain | Ghost of John Wayne | Ghost of Anna Nicole Smith | Ghost of Sharon Tate |
Resources:
db#697
What are your thoughts?