Annette Sagers Disappearance
Definition: On November 21, 1987, Korrina Lynne Sagers Malinoski, a 26-year old woman from Mount Holly, South Carolina, mysteriously disappeared when she did not show up for work and her car was found parked in front of the Mount Holly Plantation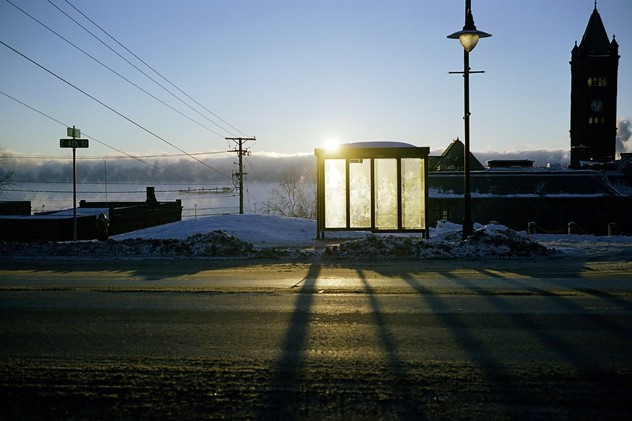 On November 21, 1987, Korrina Lynne Sagers Malinoski, a 26-year old woman from Mount Holly, South Carolina, mysteriously disappeared when she did not show up for work and her car was found parked in front of the Mount Holly Plantation. But that's not even the most bizarre aspect of this story. On October 4, 1988, Korrina's 8-year old daughter, Annette Sagers, was on her way to school and went to the bus stop in front of the Mount Holly Plantation and she mysteriously vanished as well!
To make things even stranger, a note was found at the bus stop which read: "Dad, momma come back. Give the boys a hug". While it looked like it may have been written under duress, handwriting experts determined that Annette likely wrote the note. It's been speculated that Annette's mother may have returned to reclaim her daughter so they could disappear together, but she also left two sons behind and no one in their family has heard from either of them in 25 years. In 2000, an anonymous caller claimed that Annette's body was buried in Sumter County, but that lead never panned out. Overall, this is a truly baffling mystery with no discernible solution.
Collections:
Mysterious Disappearances
Related Categories:
| Wallenberg, Raoul | Miller, Glenn | Holt, Harold | Cooper, D.B. | Fawcett, Percy | Hoffa, Jimmy | Earhart, Amelia | Dare, Virginia | Bierce, Ambrose | Romanov, Anastasia | Thompson, Jim | Le Prince, Louis | Crater, Joseph Force | | Gricar, Ray | Flight 19 Disappearance | Jackson, Martha | The Mysterious Cloud | The Stonehenge Disappearances | Parfitt, Owen | Spangler, Jean | Calico, Tara | Butler, Teresa | Bradley, Amy | Anderson, Cynthia | Degree, Asha | Rahn, Laureen | Roberts, Leah | Augat, Diane | Little, Mary | Bathurst, Benjamin | USS Cyclops Disappearance | Scottish Lighthouse Keeps Disappearance | Valentich, Frederick | Vatican City Disappearances |
Resources:
db#669
What are your thoughts?