Harold Holt
Definition: Story explaining the mysterious disappearance of the Prime Minister of Australia in 1967.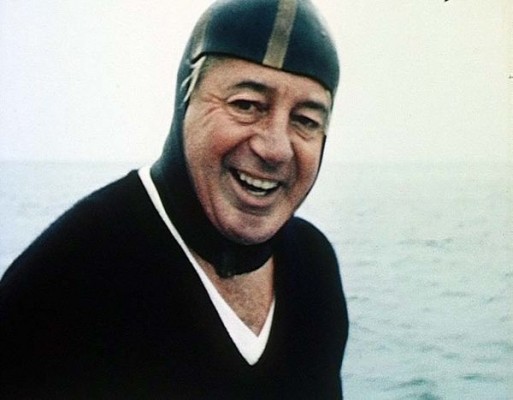 It's not every day that an active head of state - in this case the Prime Minister of Australia - simply disappears. That's precisely what happened one Sunday morning in December of 1967 when the Prime Minister went for a swim and was never seen again. A massive search was conducted, but his body was never found. There were many rumors surrounding Holt's death, including claims that he had committed suicide or faked his own death in order to run away with his mistress. His death became the subject of numerous urban myths in Australia, including outlandish but persistent stories that he had been kidnapped by a Chinese submarine, or that he had been abducted by a UFO. Most likely, the 59-year-old Prime Minister - not in the best of health at the time - was simply swept out to sea at a beach notorious for its strong and dangerous rip currents.
Collections:
Mysterious Disappearances
Related Categories:
| Wallenberg, Raoul | Miller, Glenn | Cooper, D.B. | Fawcett, Percy | Hoffa, Jimmy | Earhart, Amelia | Dare, Virginia | Bierce, Ambrose | Romanov, Anastasia | Thompson, Jim | Le Prince, Louis | Crater, Joseph Force | | Gricar, Ray | Flight 19 Disappearance | Jackson, Martha | The Mysterious Cloud | The Stonehenge Disappearances | Parfitt, Owen | Spangler, Jean | Calico, Tara | Butler, Teresa | Bradley, Amy | Sagers, Annette | Anderson, Cynthia | Degree, Asha | Rahn, Laureen | Roberts, Leah | Augat, Diane | Little, Mary | Bathurst, Benjamin | USS Cyclops Disappearance | Scottish Lighthouse Keeps Disappearance | Valentich, Frederick | Vatican City Disappearances |
Resources:
db#644
What are your thoughts?