USS Cyclops Disappearance
Definition: The disappearance of an entire ship and crew.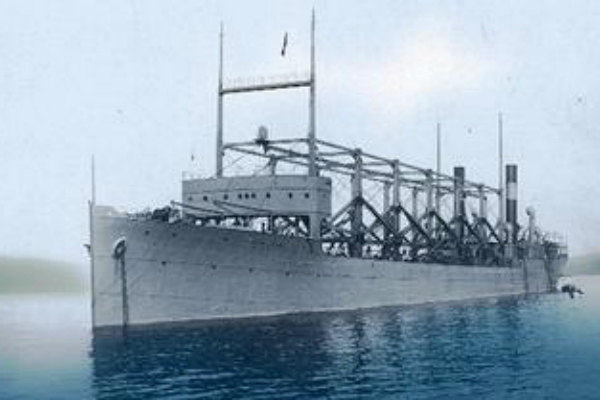 The year was 1918. A navy ship by the name of USS Cyclops was on a voyage from Rio de Janiero to Baltimore. Onboard were 11,000 tons of manganese ore.
After a stop in Barbados, the vessel headed into the North Atlantic, but never made it to Baltimore. Instead, it vanished with all 306 crew members aboard. Conspiracy theories abound, but the ship's heavy load -- combined with engine failure and a storm -- are the most likely culprits.
Collections:
Mysterious Disappearances
Related Categories:
| Wallenberg, Raoul | Miller, Glenn | Holt, Harold | Cooper, D.B. | Fawcett, Percy | Hoffa, Jimmy | Earhart, Amelia | Dare, Virginia | Bierce, Ambrose | Romanov, Anastasia | Thompson, Jim | Le Prince, Louis | Crater, Joseph Force | | Gricar, Ray | Flight 19 Disappearance | Jackson, Martha | The Mysterious Cloud | The Stonehenge Disappearances | Parfitt, Owen | Spangler, Jean | Calico, Tara | Butler, Teresa | Bradley, Amy | Sagers, Annette | Anderson, Cynthia | Degree, Asha | Rahn, Laureen | Roberts, Leah | Augat, Diane | Little, Mary | Bathurst, Benjamin | Scottish Lighthouse Keeps Disappearance | Valentich, Frederick | Vatican City Disappearances |
Resources:
db#676
What are your thoughts?