Ray Gricar Disappearance
Definition: The case of Ray Gricar, the Centre County, Pa., district attorney who disappeared eight years ago, just received an explosive update.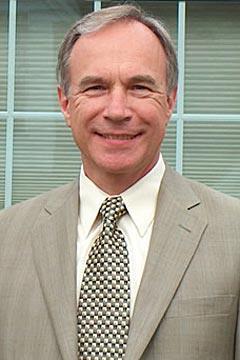 The disappearance of Ray Gricar is one of the most tantalizing missing-persons cases in recent memory. Over the eight-plus years since the Centre County, Pa., district attorney vanished on April 15, 2005, few clues had emerged -- until now.
According to the Altoona Mirror, the FBI, Pennsylvania State Police and Bellefonte Police Department have joined forces to follow up on a claim that the missing DA was murdered by a former member of the Hells Angels biker gang. -It[s ongoing,- Bellefonte police Det. Matthew Rickard said of the investigation.
The Altoona Mirror said a source contacted the newspaper in May with new information about the case, claiming that the person responsible for Gricar's murder was a former Hells Angel-turned-FBI informant who served time in prison for aggravated assault in the late 1990s.
The Mirror checked Centre County court records, which confirmed that a Hells Angel did in fact receive a multiyear prison sentence for aggravated assault, and had worked as an FBI informant during his stint with the biker gang beginning in the early 90s, providing authorities with information about "illegal activities" of various motorcycle gangs after he served five years of a 12-year sentence.
According to the Mirror, the source claims that Gricar's "knee caps were spun" and his throat was slit. He is allegedly buried in a shaft that also holds the bodies of four other people, as well as a stockpile of guns. The source wouldn't take authorities to the exact location of the shaft, saying he wanted immunity to avoid incrimination in other cases.
The source also told the Mirror that he decided to come forward because he believed the man in question to be dead. But it has since come to light that the former Hells Angel-turned-FBI informant is alive and living in another state.
The disappearance of Gricar was brought back into the limelight during the Jerry Sandusky child sexual-abuse investigation at Pennsylvania State University. As Deadspin pointed out, Gricar decided not to press charges against Sandusky when the mother of one of the victims came forward in 1998 claiming that Sandusky had sexually abused her son in a shower. Some speculated that the cases were somehow connected, but there has been no evidence to back up that claim.
On the morning of April 15, 2005, Gricar left his office in the Centre County courthouse and called his girlfriend, Patricia Fornicola, to tell her he was going for a drive that would take him along Route 192, according to Deadspin. When Gricar didn't come home, his girlfriend reported him missing. His car was found the next day in Lewisburg, Pa., with his mobile phone inside. His laptop was discovered in the Susquehanna River, but the hard drive was missing. Two months later, the hard drive was found on the banks of the river, but it was too badly damaged to recover any information.
Deadspin reported that investigators revealed that somebody used Gricar's home computer before his disappearance to conduct an Internet search with the following phrases: "how to wreck a hard drive," "how to fry a hard drive" and "water damage to a notebook computer."
Gricar served as Centre County district attorney for 20 years, from 1985 to 2005. Six years after his disappearance and with no evidence as to his whereabouts, he was declared legally dead in 2011.
Collections:
Mysterious Disappearances
Related Categories:
| Wallenberg, Raoul | Miller, Glenn | Holt, Harold | Cooper, D.B. | Fawcett, Percy | Hoffa, Jimmy | Earhart, Amelia | Dare, Virginia | Bierce, Ambrose | Romanov, Anastasia | Thompson, Jim | Le Prince, Louis | Crater, Joseph Force | | Flight 19 Disappearance | Jackson, Martha | The Mysterious Cloud | The Stonehenge Disappearances | Parfitt, Owen | Spangler, Jean | Calico, Tara | Butler, Teresa | Bradley, Amy | Sagers, Annette | Anderson, Cynthia | Degree, Asha | Rahn, Laureen | Roberts, Leah | Augat, Diane | Little, Mary | Bathurst, Benjamin | USS Cyclops Disappearance | Scottish Lighthouse Keeps Disappearance | Valentich, Frederick | Vatican City Disappearances |
Resources:
db#658
What are your thoughts?